To choose the color scheme on a plate heat map, select the Plate Heat Map, and either:
•Select the Format tab→2D Options→Color Levels command (Figure 5.121), or
•Right-click on the Plate Heat Map, select Format from the pop-up menu, and choose Color Levels from the drop down.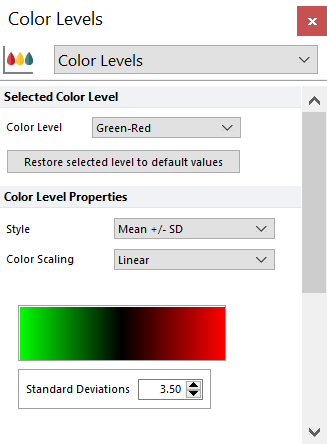 Figure 5.119 Formatting Color Level Options
The default settings are a Green-Red color scheme, a Style of Mean ± SD, and 3.5 standard deviations on either side of the scale. This means that wells close to the average for the statistic being displayed are colored black, wells that are +3.5 SD from the average are pure red, and wells that are -3.5 SD are pure green.
You can select another color scheme using the Selected Color Level drop-down list.
Available color schemes are:
•Blue Gradient
•Blue-White-Red
•Color Blind
•Flame
•Green Gradient
•Green-Blue
•Green-Red
•Green-Yellow-Red
•Greyscale
•Inverse Greyscale
•Rainbow
•Red Gradient
•Red-Green
•Red-White-Blue
•Red-Yellow-Green
•Threshold
The Color Blind option is derived from the color palettes recommended in Getting into Visualization of Large Biological Dat Sets: The 20 Imperatives of Information Design by Martin Kryzwinski et al. More options may be added as requested.
The Threshold scheme has specific Color Level Properties related to the threshold value (Figure 5.122).
Figure 5.120 Threshold Color Scheme
When the Selected Color Level or Style are set to Threshold, you can choose a token (e.g., a statistic based on a control well) to represent the Threshold Value by clicking on the
button, or simply type in an arbitrary free text value. Then, set the Below Threshold and Above Threshold colors using the drop-down lists. Wells whose value is below the threshold value will be displayed in the first color, and wells with a value above the threshold value will be displayed in the other color.